Afternoon Tea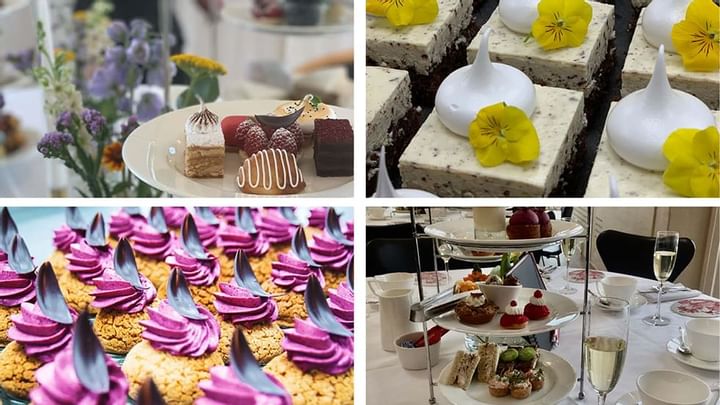 Afternoon Tea at Rungstedgaard

The perfect event in a quiet setting with cakes, sandwiches, coffee and of course Tea. Our pastry chefs will treat you with a lot of goodies and then you can just sit back and enjoy the company and the surroundings.



Afternoon tea was introduced to England by Anna, the seventh Duchess of Bedford, in the year 1840. The Duchess would typically get hungry around four o'clock in the afternoon and the evening meal in her household was served fashionably late at eight o'clock. This left a long period between lunch and dinner. The Duchess asked for a tray of tea, bread, butter and cake to be brought to her room during the late afternoon. This became her habit and she started inviting friends to join her.

Traditional Afternoon Tea

Our delicious afternoon tea includes delicacies from the salty kitchen, homemade scones with jam and lemon curd and a selection of homemade cakes from our Pastry chefs. Served with unlimited tea or coffee of your choice.

Gaardens coffee / Jacob Douwe Egbert
Emeyu tea / a selection of 5 different teas

DKK 295 per person
- sparkling wine can be purchased for DKK 55 per. person
- champagne can be purchased for DKK 95 per. person